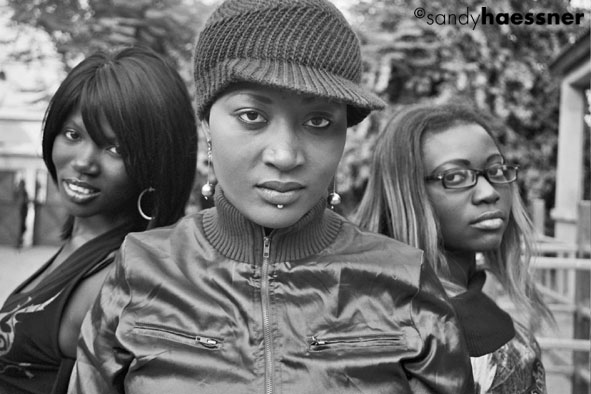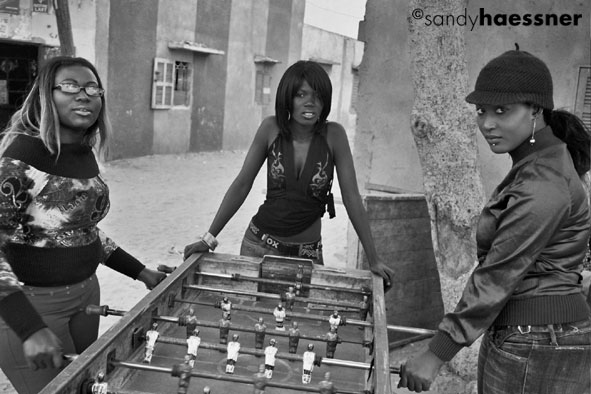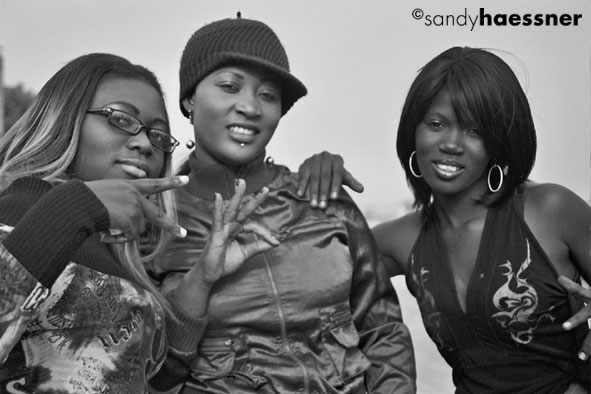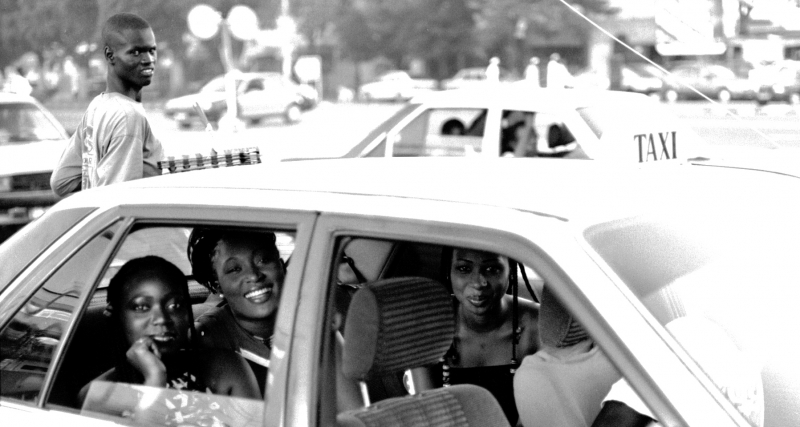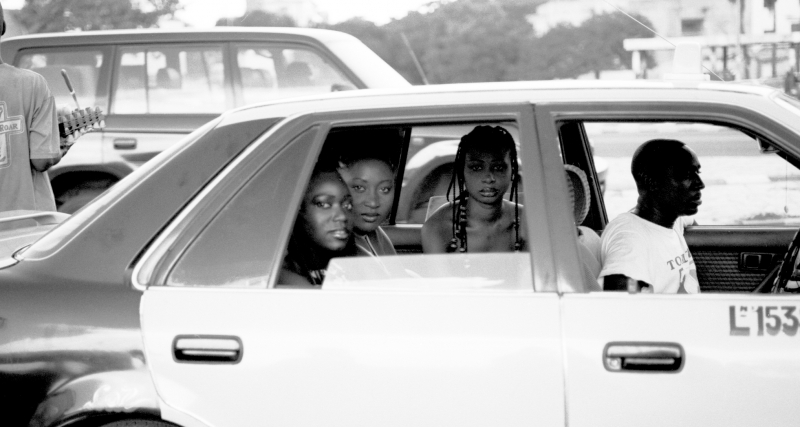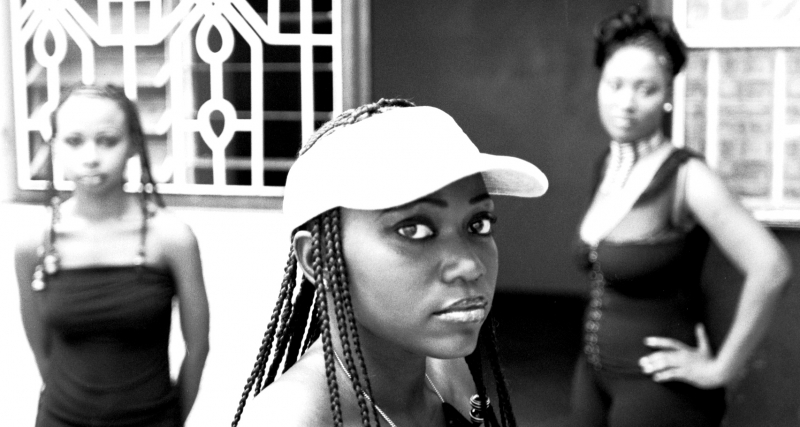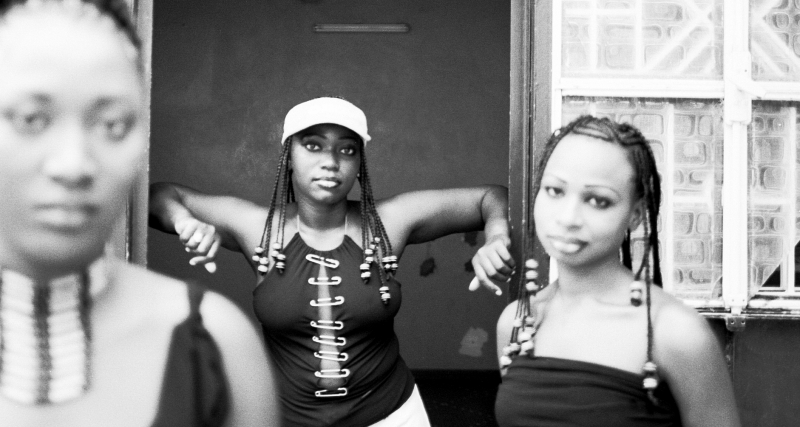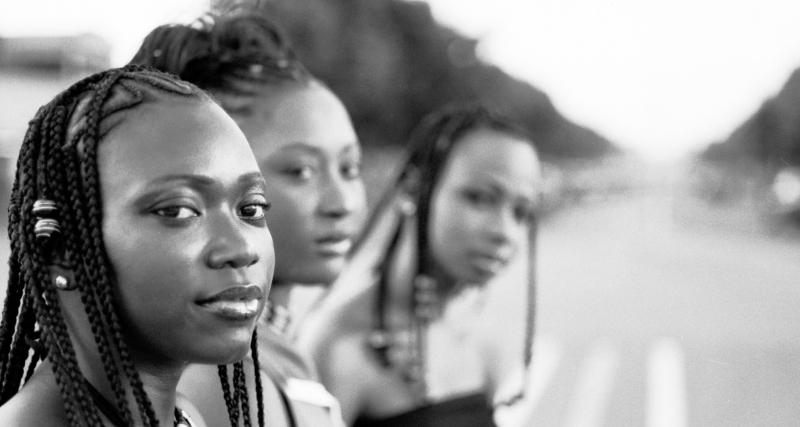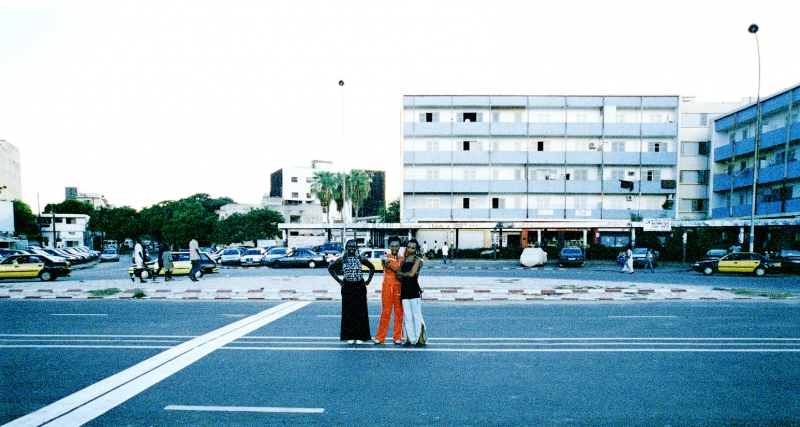 In 1997, Myrièm (Marième Diallo), Njaayaa (Ndiaya Gueye) and Oumy (Oumy Ndiaye) created ALIF, the first female hip hop trio emerging on Hip Hop Galsen scene. ALIF initially started like most of Senegalese hip hop artists as dancers first. Supported by pioneer hip hop artists such as Awadi (PBS), Xuman (Pee Froiss) or the group Daara J, the female crew soon developed an original sound and repertoire. In 1999, ALIF released its debut album, "Viktim", a production of the Senegalese hip hop label Optimist Produktion. With this cassette, ALIF marks the official entry of women in Hip Hop Galsen.
After several different compilations (Asbef, Dakar Raps) featuring (Awadi, Chaka Bab's), ALIF releases its second album in 2004, this time produced by a German label, Out/Here Records. In "Dakamerap", ALIF reaffirms its constant engagement in favour of the women cause and their rights. With respect, they tackle issues such as polygamy and forced marriage, rapping in French, English and Wolof. This second album was greeted with huge success both locally and internationally, allowing the female trio to tour throughout Europe (Germany, Austria, Switzerland, Italy).
In 2006, the group reconfigured itself. Indeed, Njaayaa leaves the trio in order to work on solo projects and is replaced by a young singer, Mamy (Ndèye Oumi Mbaye). With such a newly recomposed ALIF, the group released a third album in 2008. "Rareti" distinguishes itself from the previous productions for its combination of rap and mbalax (popular Senegalese musical genre rendered famous by Youssou N'dour). "Rareti" proved to be the last release of the trio, who announced its separation early in 2010. Although ALIF's split put an end to the group's career, we may well still hear from its members. Indeed, since 2006, Myrièm has been involved in AURA (United Artists for African Rap) and still actively tours with its musical comedy "The Extraordinary Stories of Poto-Poto Children", in which she interprets the role of a young girl raped by her father. Besides, since 2006, Njaayaa has been intensively working on her projects extensively performing on the live scene of Dakar. Her debut solo album, "Social Living", is currently being prepared under the Senegalese label, Def Dara.